The Reviews for John Lewis Stores online and offline.
Independent Reviews
The Reviews can be located lower down this page, please scroll down.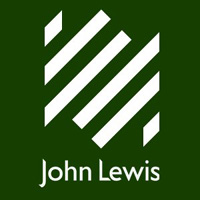 Who are John Lewis
John Lewis is a chain of high-end department stores based in the United Kingdom. The first John Lewis store was opened in 1864 by its founder, John Lewis, in Oxford Street, London. Today, the company has over 50 stores across the UK, selling a wide range of products including clothing, home furnishings, electronics, and beauty products. The stores are known for their quality products, excellent customer service, and commitment to ethical and sustainable business practices.
What Services do John Lewis provide
John Lewis stores provide a wide range of services to their customers, including:
Shopping: Customers can browse and purchase a variety of products, including fashion, beauty, home and garden, electrical goods, and more.
Click & Collect: Customers can order items online and collect them from a John Lewis store of their choice.
Personal Styling: Customers can book an appointment with a personal stylist who can help them choose outfits and give fashion advice.
Home Design Services: John Lewis offers a range of services to help customers design their homes, including free home consultations, design and installation of kitchens, bathrooms, and fitted wardrobes.
Installation Services: John Lewis offers installation services for a range of products, including TVs, home entertainment systems, and home appliances.
Repairs and Servicing: John Lewis offers repair and servicing for a range of products, including electronics and home appliances.
Gift Cards: Customers can purchase gift cards in-store or online, which can be used to buy products in John Lewis stores or online.
Overall, John Lewis stores aim to provide a high level of customer service and a convenient shopping experience for their customers. Why not read the latest Expedia reviews for some alternative consumer reviews.
Contact Details:
John Lewis Ltd
171 Victoria Street
London
SW1E 5NN
0207 828 1000
Direct John Lewis Website: http://www.johnlewis.com/
The Company History of John Lewis
John Lewis is a well-established chain of department stores with a rich history that dates back to the mid-19th century. The first store was opened by John Lewis in 1864 in Oxford Street, London. Lewis was originally a draper's assistant and later became a silk buyer, and he used his expertise to source high-quality fabrics for his store.
Over time, the business grew, and John Lewis opened more stores, including branches in Peterborough, Nottingham, and Birmingham. By the mid-20th century, the company had become a respected retailer known for its quality products and excellent customer service.
In the 1950s and 1960s, John Lewis expanded its range of products and services, including the launch of a food hall and a home furnishings department. The company also began to offer new services, such as installation and repair services for home appliances.
In the 1990s and early 2000s, John Lewis continued to expand its reach, opening stores in new locations and launching its online shopping platform. Today, John Lewis has over 50 stores across the UK, as well as an online store that serves customers worldwide. The company continues to be known for its commitment to quality, ethical business practices, and excellent customer service.