The Reviews for Play Stores online and offline.
Independent Reviews
The Reviews can be located lower down this page, please scroll down.
Play.com was acquired by Japanese internet services company Rakuten in September 2011 for £25 million. The acquisition of Play.com was part of Rakuten's strategy to expand its global e-commerce business and establish a strong presence in the UK market. The website was subsequently rebranded as Rakuten.co.uk in 2014.
Rakuten is an e-commerce platform that operates as a marketplace connecting buyers and sellers. The platform works by allowing third-party retailers to sell their products on Rakuten's website, providing customers with a wide range of products to choose from at competitive prices.
Here's how Rakuten works in more detail:
Search for Products: Customers can browse and search for products on Rakuten's website or app by category, keyword, or brand.
Select and Purchase: Once a customer has found a product they want to buy, they can add it to their shopping cart and proceed to checkout.
Payment and Shipping: During checkout, customers can choose from a range of payment and shipping options. Rakuten accepts major credit cards and PayPal for payment and offers free shipping on many products.
Order Fulfillment: After the purchase is completed, the seller is responsible for fulfilling the order, including packaging and shipping the product to the customer.
Customer Support: Rakuten offers customer support to assist with any issues or questions that customers may have. Their support team is available 24/7 via phone, email, or live chat.
Rewards Program: Rakuten also offers a rewards program, allowing customers to earn cashback and other incentives for their purchases. Customers can earn rewards by shopping at participating retailers through the Rakuten platform and can redeem their rewards for cash or gift cards.
Overall, Rakuten's platform offers a convenient and secure way for customers to shop online, while providing retailers with a global audience for their products.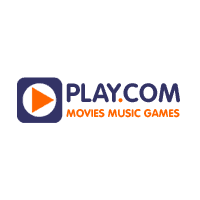 Contact Details:
Play Ltd
Sovereign House
Vision Park
Chivers Way
Histon
Cambridge
CB24 9BY
0845 800 1020
Direct Play Website: http://www.play.com/
Now – https://rakuten.co.uk