The Reviews for Last Minute Stores online and offline.
Independent Last Minute Reviews
The Reviews can be located lower down this page, please scroll down.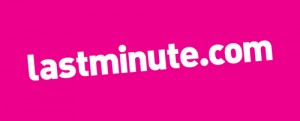 Who are Last Minute
Lastminute.com is an online travel and leisure retailer based in the UK that specializes in last-minute bookings for flights, hotels, holidays, and entertainment. The company was founded in 1998 by Martha Lane Fox and Brent Hoberman, and was one of the first online travel companies to emerge during the dot-com boom. Lastminute.com operates in several countries and has partnerships with airlines, hotel chains, and other travel providers to offer customers discounted rates on travel and leisure activities. The company was acquired by Bravofly Rumbo Group in 2015.
What do Last Minute provide
Last Minute provides a range of travel and leisure services, including:
Flight bookings: customers can book flights to various destinations around the world, often at discounted rates.
Hotel bookings: lastminute.com offers a wide range of accommodation options, from budget hotels to luxury resorts, at competitive prices.
Holiday packages: customers can choose from a range of holiday packages that include flights, accommodation, and other travel arrangements.
Entertainment tickets: lastminute.com offers tickets to various events and attractions, including concerts, sports events, and theater shows.
Car rentals: customers can book rental cars at discounted rates through lastminute.com.
Spa breaks: lastminute.com offers a range of spa breaks and wellness packages at hotels and resorts around the world.
Restaurant bookings: customers can make restaurant reservations through lastminute.com, often with special deals and discounts.
Overall, lastminute.com provides a one-stop-shop for travel and leisure bookings, often with last-minute deals and discounts to help customers save money on their travel plans.
Contact Details:
Last Minute
39 Victoria Street
London
SW1H 0EU
0207 866 4200
Direct Last Minute Website: http://www.lastminute.com/
Company History of Last Minute
Last Minute was founded in 1998 by Martha Lane Fox and Brent Hoberman, two entrepreneurs who saw an opportunity to capitalize on the emerging trend of online travel bookings. The company launched its website in the same year, offering last-minute deals on flights, hotels, and holidays.
The company quickly gained popularity, thanks in part to a clever marketing campaign that featured the tagline "so much more to see when you're lastminute.com". The company went public on the London Stock Exchange in 2000, and at its peak, had a market value of more than £750 million.
However, the dot-com bubble burst in 2001, and lastminute.com was hit hard by the economic downturn that followed. The company's share price plummeted, and it was forced to lay off hundreds of employees. Despite these challenges, lastminute.com continued to innovate and expand its offerings, launching new services like restaurant bookings and entertainment tickets.
In 2005, lastminute.com was acquired by Travelocity, a US-based travel company, for £577 million. Travelocity was itself acquired by Expedia Group in 2015, and lastminute.com became part of the Bravofly Rumbo Group, a European online travel agency.
Today, Last Minute continues to offer a wide range of travel and leisure services, and is one of the largest online travel companies in Europe. The company has offices in several countries and serves millions of customers each year.