The Reviews for Expedia online and offline.
Independent Reviews
The Reviews can be located lower down this page, please scroll down.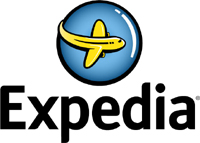 Who are Expedia
Expedia is an online travel agency that provides a platform for booking flights, hotels, rental cars, cruises, vacation packages, and other travel-related services. The company was founded in 1996 as a division of Microsoft and spun off as a separate entity in 1999. Expedia operates in multiple countries and offers services in various languages, making it one of the largest online travel agencies in the world. Expedia's mission is to make travel easier and more accessible for people around the globe, and it offers a wide range of travel options and tools to help customers plan and book their trips.
What do Expedia Provide
Expedia provides a variety of travel-related services to its customers. Some of the primary services offered by Expedia include:
Flight bookings: Expedia allows customers to search and book flights to destinations around the world, often at competitive prices.
Hotel bookings: Customers can search and book hotel accommodations through Expedia's platform, with a wide range of options to choose from.
Car rentals: Expedia provides options for renting cars from major rental companies, with the ability to compare prices and book online.
Vacation packages: Customers can bundle flights, hotels, and rental cars into vacation packages, often at discounted rates.
Cruises: Expedia offers cruises to various destinations around the world, with options for different cruise lines, itineraries, and budgets.
Activities and attractions: Expedia provides information and booking options for various activities and attractions in popular travel destinations, such as tours, excursions, and shows.
Overall, Expedia's platform is designed to provide a one-stop-shop for customers to plan and book all aspects of their travel, from flights and hotels to car rentals and activities.
Company History of Expedia
Expedia was founded in 1996 as a division of Microsoft Corporation, with the goal of providing an online platform for booking travel. The original idea for the company came from a group of Microsoft executives who were looking for ways to use the Internet to revolutionize the travel industry.
In 1999, Expedia was spun off as a separate entity, and became a publicly-traded company on the NASDAQ stock exchange. The company continued to grow, and in 2001, it acquired its major competitor, Travelocity, which helped to cement its position as a leading online travel agency.
Over the years, Expedia continued to expand its offerings, adding new services such as car rentals, vacation packages, and activities and attractions. The company also acquired several other online travel companies, including Orbitz and HomeAway, further increasing its market share and reach.
In recent years, Expedia has faced increasing competition from other online travel agencies and alternative lodging options such as Airbnb. However, the company has continued to innovate and adapt to changing market conditions, introducing new features and tools to help customers plan and book their trips. Today, Expedia is one of the largest online travel agencies in the world, serving customers in multiple countries and languages.
Contact Details:
Expedia Ltd
333 108th Avenue
NE Bellvue
WA 98004
United States
1 425 679 7200
Direct Expedia Website: