The Reviews for Zoopla online and offline.
Independent Reviews
The Reviews can be located lower down this page, please scroll down.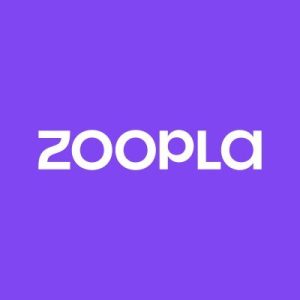 Who are Zoopla?
Zoopla is a British real estate company based in London, and they are mainly known for their property portal website and mobile application. These services provide information to potential buyers about UK properties on the market, and current house prices. They also help estate agents and property sellers with advertising via the Zoopla website and some affiliated partner websites.
Zoopla is known as a useful resource for both sellers and prospective buyers when it comes to property. Their portal site allows users to quickly browse houses and apartments that are currently available, and easily compare features and prices. The Zoopla website is visited by millions of property buyers every month.
What do Zoopla Provide?
Zoopla's portal website and app features property currently for sale or to rent, and allows users to find estate agents in their area.
Users can search for and browse featured properties using tools that filter the results according to the users' needs. This is especially convenient for comparing similar properties when it comes to price points and facilities.
Zoopla also provides instant house price estimates for UK residential properties with their automated valuation model, powered by Hometrack. Using data from HM Land Registry and Registers of Scotland, official survey records, live property listings, and Energy Performance Certificates, Hometrack is the UK's biggest automated valuer of residential property. This valuation can offer insight into what the potential seller's home may be worth, and helps them decide on their next move in the property market.
In addition to the instant valuation tool, Zoopla also offers free valuation by local agents based on the property's unique features, the property's location, and the latest changes in the local market.
Estate agents can sign up to Zoopla to market their properties through the portal site and affiliated partner websites. These partner websites include Zoopla-owned PrimeLocation which is targeted at the affluent buyer, and Zoopla's property search tool that is displayed on the MailOnline, The Times, and The Telegraph.
Company History of Zoopla
Zoopla is part of ZPG Limited which was founded in 2007 as Zoopla by Alex Chesterman and Simon Kain. The Zoopla website launched in 2008. In February 2017, the company changed its name to ZPG plc.
Other brands owned by ZPG include price comparison service Uswitch, finance comparison website Money.co.uk, personal finance content site Bankrate UK, PrimeLocation, and Hometrack.
Website Address: https://www.zoopla.co.uk/
Contact Details
Zoopla Limited
The Cooperage
5 Copper Row
London
SE1 2LH
Company No. 06074771
Other Real Estate companies such as RWinvest Reviews and Agent Tracker are available to read.
Google Reviews for Zoopla
The Google Reviews will be added shortly.